GPT AI Power is a comprehensive WordPress plugin that leverages the power of OpenAI's GPT language model to generate high-quality content, images, and forms for your website.
It features a Content Writer, Auto Content Writer, Image Generator (DALL-E and Stable Diffusion), WooCommerce Product Writer, Audio Converter, hundreds of ready to use prompts and forms and AI Training capabilities.
With 38 language support and customizable options for writing style, tone, and image generation, the plugin offers a wide range of possibilities to enhance your website content.
The plugin is integrated in Posts and includes a Playground for testing.
1. Selecting a Model
You can change the model used by the plugin by selecting it from the Model dropdown in the AI Engine tab.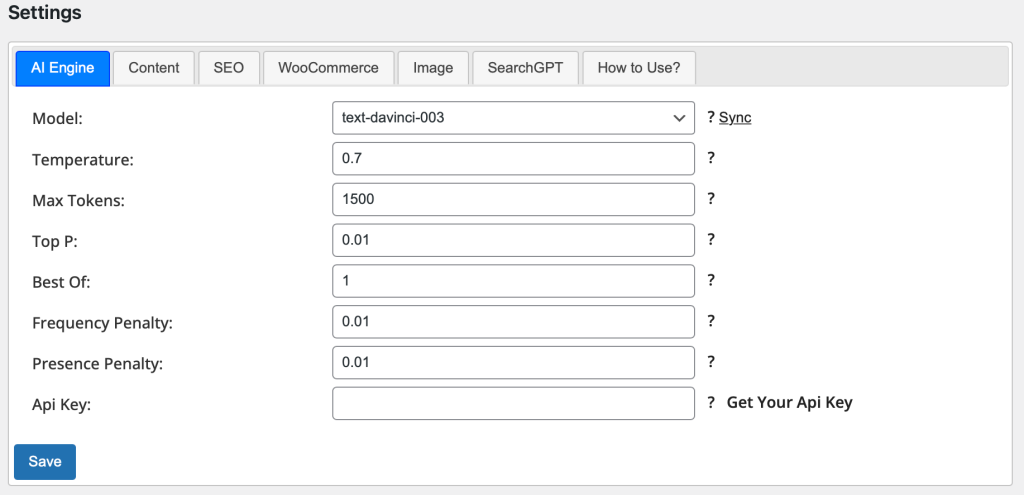 2. Take a look about automatic content settings.